Indian English Literature has come a long way from just a few English books releasing a year to thousands of new titles launching every year, giving readers a lot of options to choose from. 
So this week on NP Recommends to make things easier for you, our editors have handpicked some of our best Indie Fiction books. You can use our Read Instantly platform to begin reading these books online even as your physical copy makes its way to your doorstep. Here is a list of books you should not miss.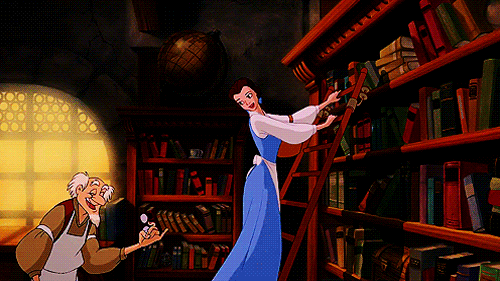 NINU
Mady Menon
An attack at Ninu in 1875 left many of a British Survey team dead. The British totally isolated the Wanchos until India gained independence. Today these tribals are a proud, modern and vibrant society. This is their story; a historical story never told before. A tale of beautiful Arunachal Pradesh, its evolution as a state; and of ts many tribes. Shawang is the fictitious protagonist. He and his wife, Chanyo, tell you of Wancho life and how they progressed. The people went from primitivity to prosperity; from animism to Christianity. Stories of Bamboo Flowering, Badminton, Assam Rifles, the Naga rebels and of the Stillwell Road to China add interest. These are all woven into this unique story. For better understanding, the story covers Assam's incredible history in brief. This story is a historical treasure to understand the North East. It is invaluable for teachers, school students and historians. It will interest Army men and administrators, both in Arunachal and all over India. Do wait for the twist at the end to travel back in history. Click here to read instantly.
Mahabali
Denvor Fernandez
When Mahabali, the Asura king who conquered the three worlds, reigned there was no crime or inequality. People enjoyed their fraternity and liberty to the fullest. The unhappy gods of the Sky World decide to take the help of Lord Vishnu to overthrow Mahabali. Millions of years later, a 21st-century narrator is chosen by God to tell the untold story of Mahabali's life. Secrets soon begin to uncover. How did Mahabali create a Utopia on earth? Did Guru Sukracharya cheat him? Did he find true love? Is Mahabali still alive? Will he come again to regain his throne as the Emperor of the three worlds? Click here to read instantly.
THE BLUNDER YEARS
Prakash Nambiar
Pranay Kumar lived a life of inferiority complex through his school days. So, when he gets admission to an architecture college, he secretly wishes that this journey in college will be a new chapter in his life – a life where he shall be invisible to bullies and be in the good books of all the professors and graduate as an average architect. On his first day in college, he unknowingly knocks down the Dean, Mr Khan, unconscious. His life is further screwed when he saves a rebel student leader, Kushroo, from being thrown out of college, further angering the dean. Thus begins a unique bond between Kushroo and Pranay, along with a group of misfits that include Kartik, Romeil and Sheena as they try to make their way through college life committing blunder after blunder. The Blunder Years is a 'coming of age' story of an introvert. It is the story of life through the eyes of a bullied boy as he slowly learns to fight and stand up for himself and his friends. Click here to read instantly.
ESTEFA
Sunil Kutty Menon
Strange people walk into your life and leave you with an eerie feeling. This book reads about such encounters which you can't forget. Spirits are modest and loving souls who become visible and interact only to few, whom they wish to. They come back either to complete their Unfinished business or to communicate with someone who can feel them. Spirit sightings and interaction get stronger once you start welcoming them and if you can develop a peripheral vision like the Protagonist who is one such character. These are seven short stories of the protagonist's experience and its quite intriguing to the reader. This is the first part of the Paranormal series. Click here to read instantly.
THE DIARY OF MRITYUNJAY
GS. Subbu
On 16 June 2013, the temple town of Kedarnath was devastated by the floodwaters of the Mandakini and the Saraswathi due to heavy rains in the area and the overflow from the Chorabari lake. Hundreds of people lost their lives, and more were reported missing, not to talk about the near-total decimation of what was once a thriving temple town. It's in the backdrop of this disaster that the story of Mrityunjay is set. Mrityunjay, who is on a search for meaning in life, comes face to face with his mortality. It's also the story of Ahalya who suffers from the trauma of betrayal in her earlier relationships and finds in Mrityunjay the redeemer who gives a new direction to her life. Apart from the slew of characters who form part of Mrityunjay's journey, the river plays an important role in the book. The creative force of its serenity and the destructive nature of its turbulence on its journey to merge with the ocean are but allegorical representations of our journey through life. Click here to read instantly.
We hope you enjoyed the list! Catch you next Monday to explore more books!
(Visited 115 times, 1 visits today)